2019
SIXTIES GOLD TOUR
September / October / November / December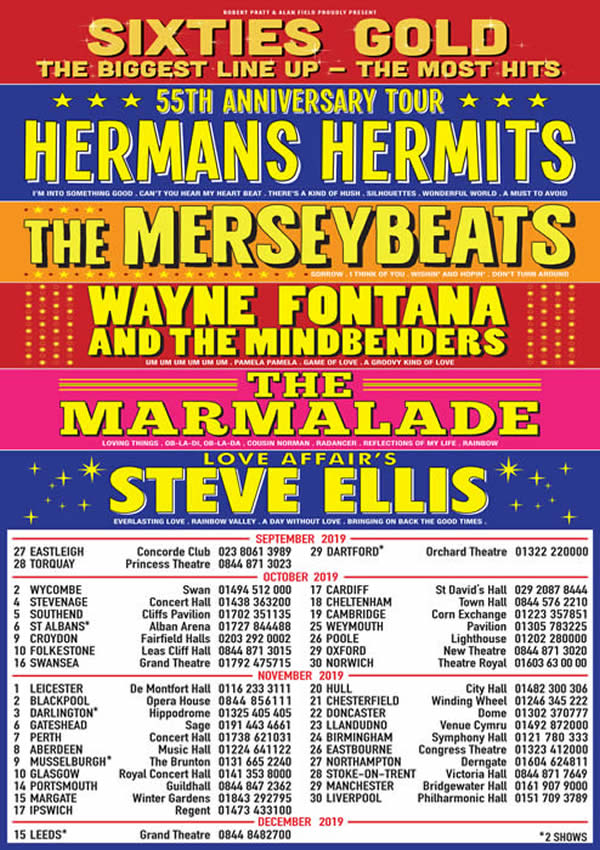 2020
January
Friday 17th - Minehead - Butlins
February
Monday 17th Liverpool - Philharmonic Hall - Sixties Merseybeat Legends
Be a part of 'history in the making' when the original 60's Merseybeat legends,
Billy Kinsley and Tony Crane (The Merseybeats)
Gerry Marsden and Mike Pender (The Pacemakers & The Searchers)
Ray Ennis (The Swinging' Blue Jeans), Dave Berry (The Cruisers),
Brian Jones (The Undertakers) and special guest Mike McCartney (The Scaffold)
join forces with members of the Royal Liverpool Philharmonic Orchestra and the Gary Murphy Band for one of the greatest 60s celebration ever staged.
Plus the sensational Cavern Club Beatles, Asa Murphy (as Buddy Holly), Julie Ascot (as Cilla) and introducing, rising stars Mia Carragher and X Factor's Gary Barker.
This magical one night only concert is arranged and conducted by Paul Brooks, alongside Gary Murphy and his band, and presented by Liverpool's TV legend Ricky Tomlinson.
Box Office - 0151 709 3789
Friday 28th - Christchurch - Highcliffe Sports & Social Club
March
Thursday 5th - Shrewsbury - Theatre Severn with THE FORTUNES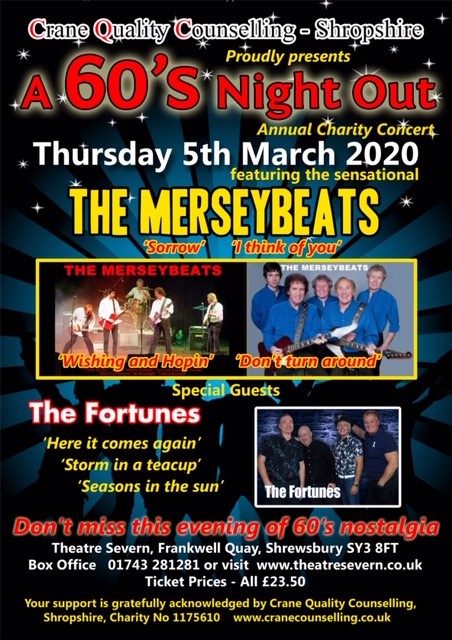 Saturday 7th - Skegness - Butlins
Friday 13th - New Brighton - Floral Pavillion wth Union Gap UK
Sunday 15th - Brean - Unity Farm - Swinging 60s weekend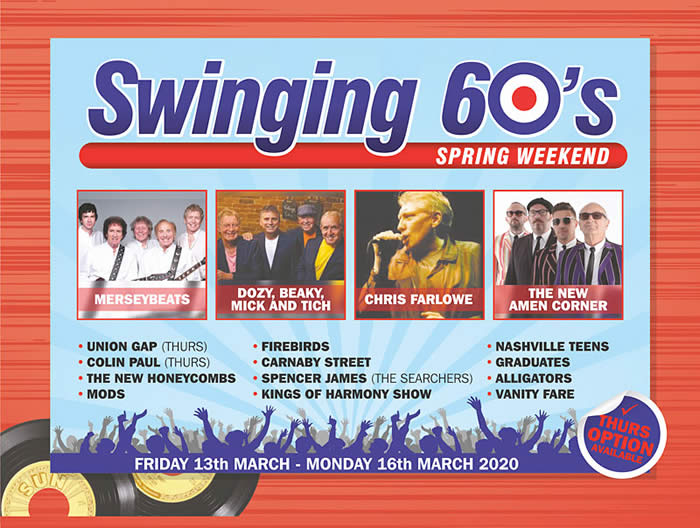 Saturday 28th - Birmingham - Yardley Ex Service Mens Club
April
Saturday 11th - Morcambe - The Platform y
June
Saturday 6th - Skegness - The Embassy Theatre
Sunday 14th - Hopton-on-sea - Potters Resort
July
Saturday 4th - Ludlow Race Course with MARMALADE & The SWINGING BLUE JEANS
August
Saturday 29th - Liverpool - Casbah Club
December
Sunday 6th - Skegness - Butlins