2019
May
Friday 17th Oldham - Queen Elizabeth Hall, with The Merseybeats, Mike Pender , The Fourmost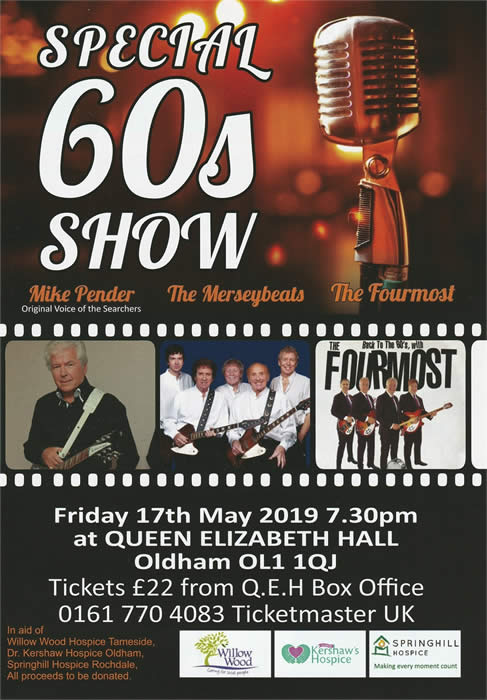 Friday 31st Dorset -HIGHCLIFFE SPORTS & SOCIAL CLUB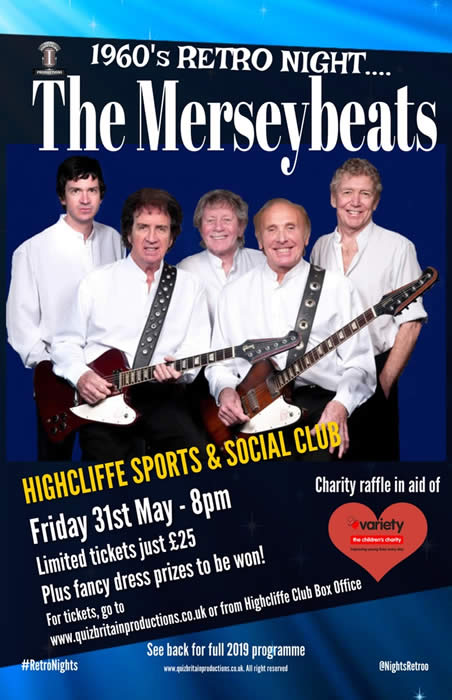 June
Friday 7th Northwich (with The Swinging Blue Jeans)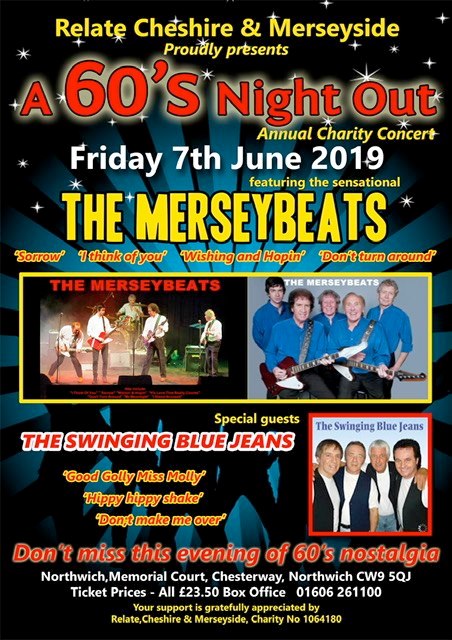 Saturday 8th Whitby Festival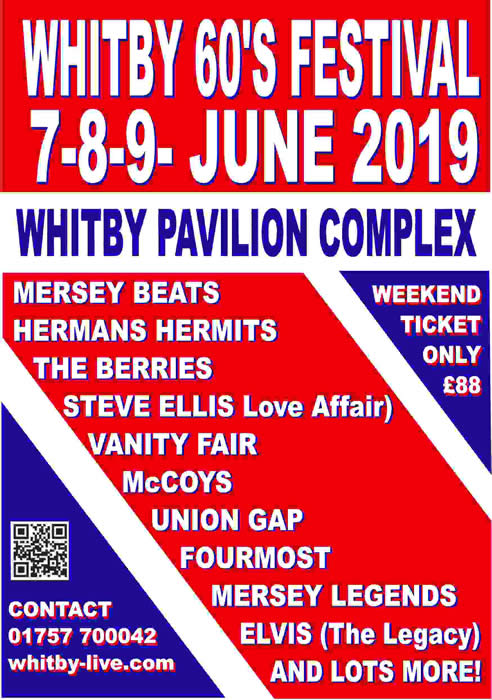 Saturday 15th Belgium - Leopoldsburg




July
Saturday 20th Hayling Island - Mill Rythe
Friday 26th Liverpool - Aldelphi Hotel
Adelphi Hotel, Liverpool
Friday 26th July - Sunday 28th July 2019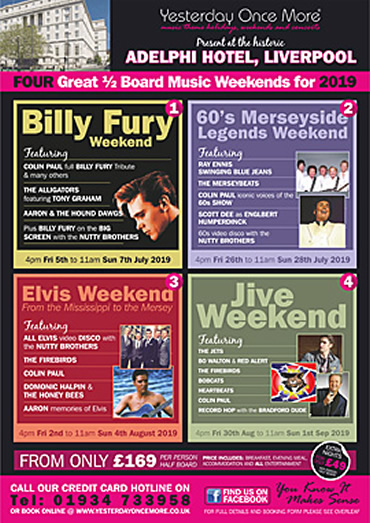 Again this 60's Weekend has become a very popular event with everyone,
The 'Sixties Merseyside Legends Weekend' at the historic Adelphi Hotel in Liverpool.
The Britannia Adelphi Hotel Liverpool is as much a part of Liverpools' heritage as the river Mersey,
built in 1914 the Adelphi quickly became "one of the greatest hotels in the world".
The hotel has featured in a BBC eight part series and is used for much location filming.
Also did you know that the front album cover of The Beatles
"Sargent Peppers Lonely Hearts Club Band"
was photographed in the bar area of the Adelphi.
August
September
Sunday 8th - Litchfield - Garrick Theatre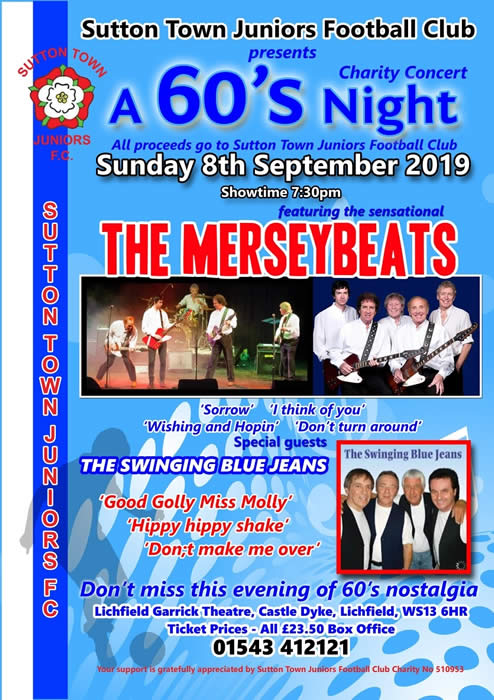 Thursday 19th - Liverpool - The Cavern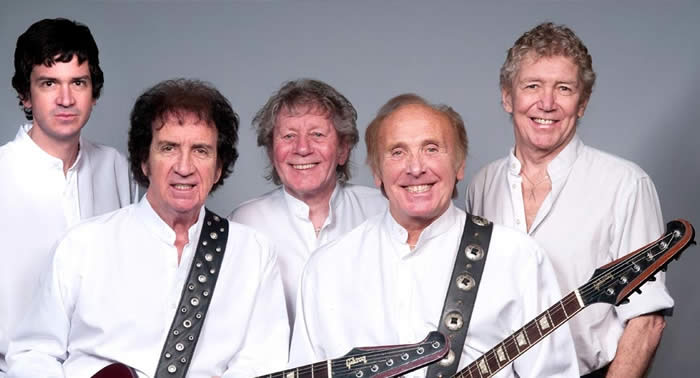 08:00 PM £20 THE CAVERN CLUB LIVE LOUNGE
THE MERSEYBEATS RETURN TO THE CAVERN TO RE-CREATE THE SHOWS THEY PERFORMED THERE IN THE 1960S!
A VERY SPECIAL ANNUAL SHOW FROM ONE OF THE ORIGINALS AT THE CAVERN CLUB. THEY STILL CONTINUE TO ENTHRAL THOUSANDS OF FANS WORLDWIDE, THEY ARE ONE OF THE MOST POPULAR AND AUTHENTIC SIXTIES BANDS STILL PERFORMING, 50 YEARS ON!
The Merseybeats emerged from the Liverpool Merseybeat scene in the early 1960s, performing at The Cavern Club along with the Beatles, Gerry and the Pacemakers and all the other great Mersey Beat bands.
SIXTIES GOLD TOUR
September / October / November / December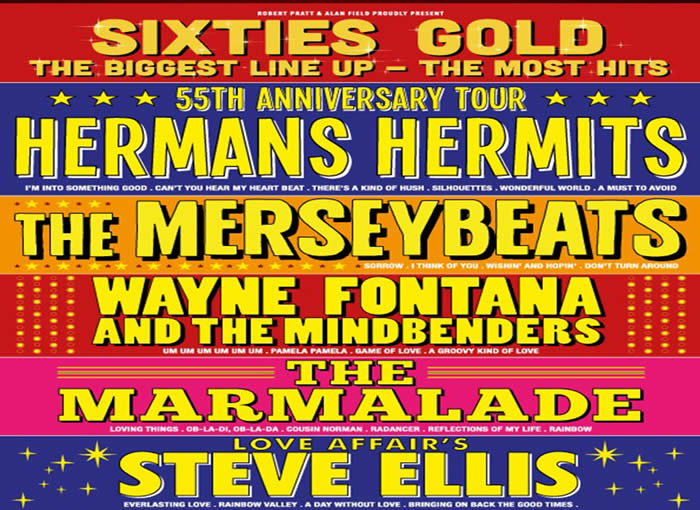 SEPTEMBER
Friday 27th Eastleigh - Concord Club
Saturday 28th Torquay - Princess Theatre
Sunday 29th Dartford - Ochard Theatre (two shows)
OCTOBER
Wednesday 2nd High Wycombe - Wycombe Swan
Friday 4th Stevenage - Stevenage Concert Hall
Saturday 5th Southend - Cliffs Pavilion
Sunday 6th St Albans - Alban Arena (two shows)
Wednesday 9th Croydon - Fairfield Hall
Thursday 10th Folkstone - Leas Cliff Hall
Wednesday 16th Swansea - The Grand
Thursday 17th Cardiff - St Davids Hall
Friday 18th Cheltenham Town Hall
Saturday 19th Cambridge - Corn Exchange
Friday 25th Weymouth - Pavillion
Saturday26th Poole - Lighthouse
Wednesday 30th Norwich - Theatre Royal
NOVEMBER
Friday 1st Leicester - De Montfort Hall
Saturday 2nd Blackpool - Opera House
Sunday 3rd Darlington - Hippodrome (two shows)
Wednesday 6th Gateshead - Sage
Thursday 7th Perth (venue TBA)
Friday 8th Aberdeen (venue TBA)
Saturday 9th Musselburgh - The Brunton (two shows)
Sunday 10th Glasgow - Concert Hall
Thurday 14th Portsmouth - The Guildhall
Friday 15th Margate - Winter Gardens
Sunday 17th Ipswich - The Regent
Wednesday 20th Hull - City Hall
Thursday 21st Chesterfield - Winding Wheel
Friday 22nd Doncaster - The Dome
Saturday 23rd Llandudno - Venue Cymru
Sunday 24th Birmingham - Symphony Hall
Tuesday 26th Eastbourne - Congress Theatre
Wednesday 27th Northampton - Royal & Derngate
Friday 29th Manchester - Bridgwater Hall
Saturday 30th Liverpool - Philharmonic Hall
DECEMBER
Sunday 15th Leeds - The Grand